Skip to Content
Hot Tub of the Month: The 980 Kingston
Our current Hot Tub Of The Month is the  980 Series Kingston model. With room for up to 7 people, the Kingston is loaded with exciting new features that will change the way you think about hot tubs.
Inspired by the contemporary design of today's most luxurious yachts, the 980™ Series Kingston is wrapped in architectural synthetic cabinetry with a crisp, rhythmic texture highlighted by corner exterior LED lighting.
Measuring 7'8″ x 8'4″x 34″, this spacious, low profile Hot Tub will sit 6-7 adults comfortably, and its 58 Hydrotherapy Jets and 12 Air Injector Jets will provide an awesome massage for everyone who hops in!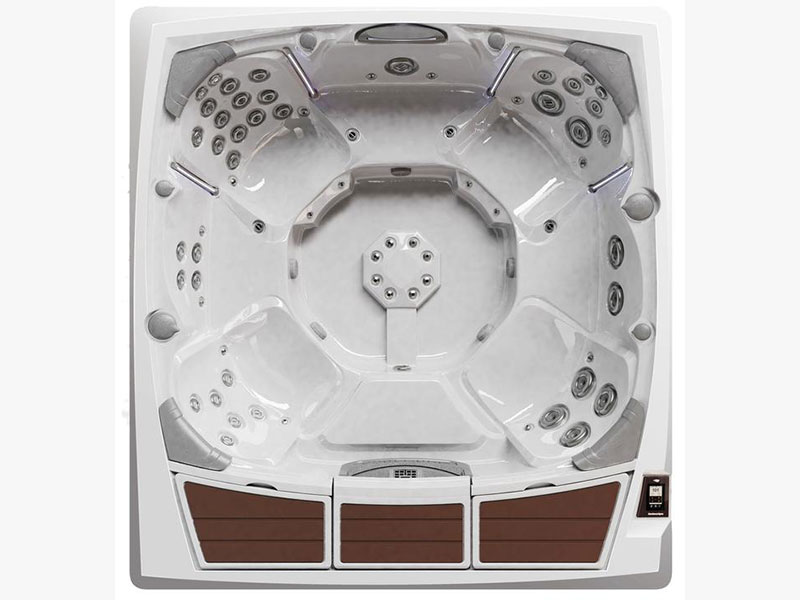 Lounge Deck With SunCooler
A never-before-seen lounge deck and flat, low-profile top rail offers additional seating so you can mingle with friends and family in style!
The addition of a lounge deck also means that it is even easier than ever to get in and out of your Sundance Hot Tub safely, and ensures even those who don't want to enter the water can still be a part of the Hot Tub party.
Sundance's patented SunCooler integrated cold storage solves the age old problem of keeping your beverages icy cold whilst you are enjoying a soak in the spa!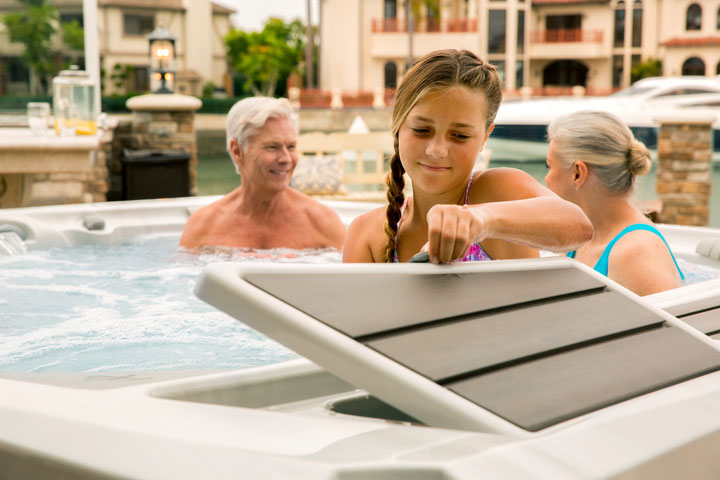 i-Touch Glass Control Panel
The 980 Series Kingston is equipped with the most advanced hot tub control System ever. The glass panel i-Touch is a touch screen control with a Smart Phone look and feel with icon-driven menus to program all aspects of your Sundance Spa.
The i-Touch control panel is brightly lit for ease of use, day or night. This remarkable new technology gives you complete control over your hot tub experience and energy consumption. This allows you to customize the water circulation, jet usage, aromatherapy, filtration levels, UV-C Water Purification, water temperature and LED lighting to best suit your needs. Programming and operating a Sundance hot tub has never been so easy!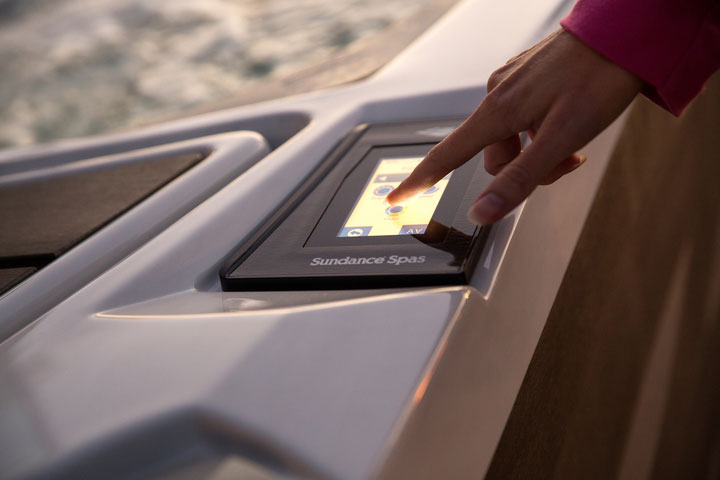 Smart Tub Cellular Control
The Sundance SmartTub Cellular control kit, built in as standard on the 980 Series Kingston, is a device that allows you to access your Sundance Spa whenever, wherever from the palm of your hand 24/7.
You can be inside your house, at work, or even on vacation and still have access to your  hot tub. With the SmartTub App you can monitor your hot tub's performance in real time.
While you're at work you can set your water temperature so when you get home it's ready to use. The SmartTub App on your smartphone or tablet eliminates the need to be at your hot tub to adjust its settings.
SmartTub will also alert you if an error occurs on your spa so that preventative service can happen quickly. The app can be set to alert us via email so that no time is wasted.
Lastly, your app will send reminders to your phone or tablet when it is time to for key maintenance such as changing your MicroUltra filters, ClearRay UV-C bulb, or even when you should change your water. No more relying on just your memory or notes on a calendar to keep your spa operating at its best!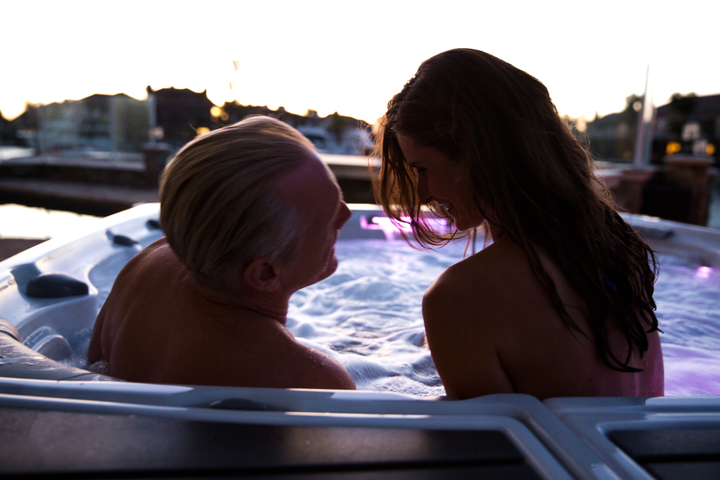 Other Standard Features
Seat Accent & Underwater Lighting
Exterior LED Lighting
Upgraded Accu-Ssage Therapy Seat
MicroClean Ultra Filtration
ClearRay Active Oxygen UV-C Water Purification System
20″ Slipstream Skimmer
Dynamic Flow Circulation Pump
2 x Hydrotherapy Jet Pumps
Titanium Coil Heater
SilentAir Aromatherapy Injectors