Skip to Content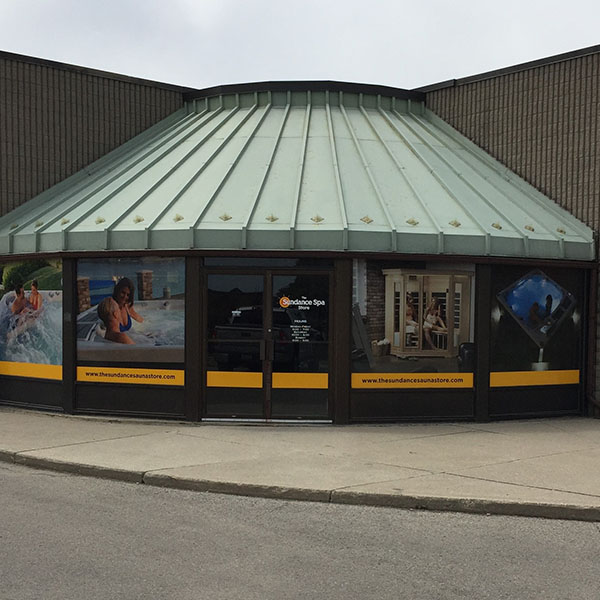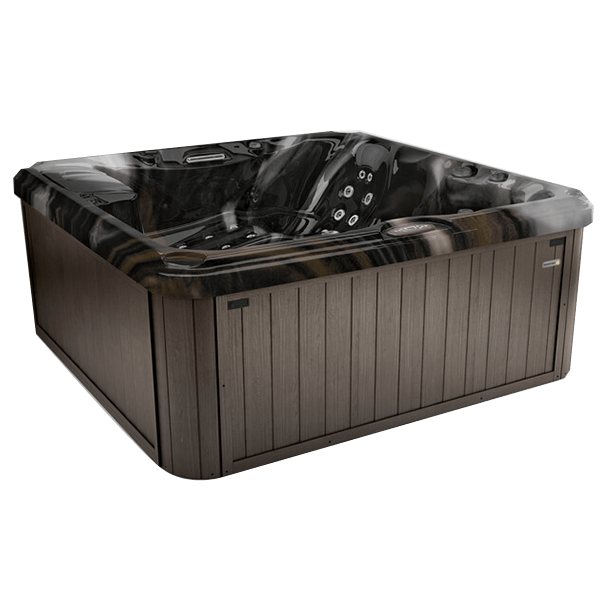 Featured Hot Tub Special
Sundance Spas 780 Series Hamilton
Regular Price: $21,300 + HST
Sale Price: $17,599 + HST
About the Sundance Spa Store Hamilton
The Sundance® Spa Store Hamilton is now open for business! This beautifully bright newly renovated large open showroom houses over 16 Sundance models including operating and running Sundance Spas. At our 6th and newest location in Hamilton Ontario, you will find the perfect Sundance® Hot Tub and Finnleo Sauna to improve your health and activate your lifestyle all at the very best prices. The Sundance Spa Store was established in 2003 in Burlington, Ontario. We have sold thousands of Sundance hot tubs from our award-winning showrooms across the GTA & Niagara Region much to the satisfaction of our awesome customers. We provide in-house services including Sundance hot tub service, Sundance hot tub deliveries + installations, and Sundance hot tub moves.
The Hamilton Sundance Spa Store is located at the corner of Unsworth Drive and Lancing Drive right across the street from Zarky's Fine Foods. We are very close to the intersection of Rymal Road East and Upper Ottawa Street, just seconds away. We are located near the Hamilton neighborhoods of Templemead, Broughton East, Hannon West, Hannon South, Hannon North, Kings Forest Upper, Rymal, Quinndale, Trenholme, and Albion Falls among many others.
We welcome you and hope to see you soon at our Hamilton hot tub store near you.
At the Hamilton hot tub location, we have several spas on display. A number of hot tubs are filled with water so that our professional staff can give you an in-depth demonstration of how the hot tubs operate and how hydrotherapy affects the various pressure points on your body. Best of all, our Sundance Spas hot tubs are also priced to sell with seasonal discounts and regular rebate programs on offer including great finance rates.
If you already own a hot tub or sauna, we have a wide selection of premium hot tub chemicals, hot tub covers, hot tub steps, hot tub cover lifters, and sauna, and hot tub accessories available at our newest Hamilton location. Our courteous staff will take the time to test your water and explain water care best practices so that you can easily maintain your hot tub and get back to enjoying your backyard retreat.
See What Our Customers Are Saying
We've been planning on getting a hot tub for some time and finally took the plunge. We're so happy we chose Sundance Hamilton ! We purchased an Optima and couldn't be happier! From Scott who provided the incentive to purchase to Sue who has been extremely helpful with our purchase and after sales service to the guys at Fired Up Hot Tubs for the excellent delivery and setup service! If you're looking for a spa we highly recommend Sundance. You won't be disappointed!
I have been dealing with Sundance Spas in Hamilton for 3 years now, they have been very helpful when ever I need any products or accessories for my Hamilton 780 spa. Also any issues I had with the spa they fixed me up by a simple phone call. They have helped me out with simple solutions on how to keep the water in my spa in good shape. Very happy with them. Larry
Always a great experience with the Sundance Hamilton team. Whether that be the retail team for filters/chemicals or my recent service on my Optima. Sarah was excellent to deal with on the initial call and found some time to slot us into their schedule. Chris came out on time, took care of the issue, and called to follow up after it was all said and done. Awesome.
I am so happy with my purchase at the sundance spa. Not only am I happy with the amazing hot tub purchase, but their service and attention to detail is impeccable! They are always available to answer questions and help any way that they can. Thank you Sue for all your assistance and for making our experience smooth and very pleasant!
We have had a wonderful experience with our local Sundance store. Even though we ordered without ever getting to physically see it (during shortages in 2021) we felt comfortable. We also had a very quick response when there was an issue with the waterfall.
Mark from the service team was very helpful and was able to answer my questions and troubleshoot my issues over the phone, which saved me hundreds of dollars. Ashley at the front desk was friendly and guided me through my purchases. No pressure, no upselling. Very honest & straightforward. I'll definitely be doing all my maintenance & purchasing with them.
We have owned a Sundance Spa for many years without any issues. Great spa, great service and great quality. Exceptional support. Staff are always extremely helpful and knowledgeable.
The Hamilton Sundance Spa location has been extremely helpful and informative starting right from the day I purchased my tub 2 years ago. Keep up the great work and thank you for your excellent service!
The Service reps from Hamilton are amazing! Had some small issues and they came next day and did not leave until everything was perfect! So glad I chose Sundance spa! Thanks you!
We had a challenge with the sensors and the store walked me through the self fix options. Unfortunately that wasn't successful so called for service. They responded promptly and resolved the issue. Friendly and professional across the board.
Talk to a Sundance Spa Expert
Let us know how we can help you, fill out the form below and one of our experts will be in touch within 24 hours.
Contact the Sundance Spa Store