Skip to Content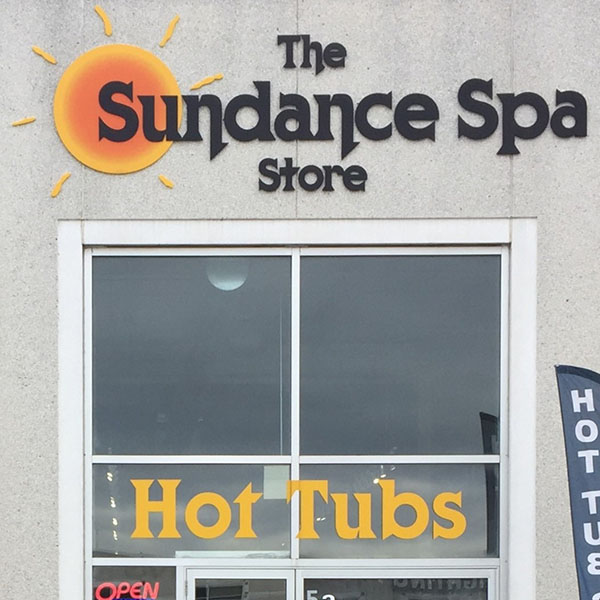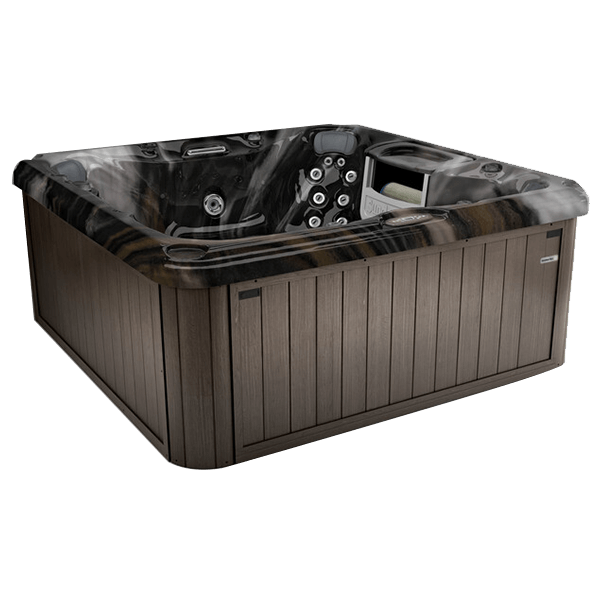 Featured Hot Tub Special
Sundance Spas 780 Series Chelsee
Regular Price: $21,300 + HST
Sale Price: $17,599 + HST
About the Sundance Spa Store Mississauga
At The Sundance® Spa Store Mississauga, we have the perfect Sundance® Hot Tub and Finnleo Sauna to improve your health and activate your lifestyle, all at the very best prices. The Sundance Spa Store in Mississauga, Ontario opened in the spring of 2012 in the Heartland Town Centre.
We have been a part of the Mississauga community, selling hot tubs in Mississauga for the past 7 years now and it has been absolutely amazing. We have many wonderful Sundance Hot Tub and Finnleo Sauna customers now and look forward to welcoming many more. Just minutes from the 401, The Sundance Spa Store Mississauga is located across the street from Costco at the intersection of Britannia Road W and Rodeo Drive.
Just look for the big Loblaws grocery store and you can't miss us! You're only a few steps away from a healthier lifestyle with our soak (hot tub) and sweat (sauna) packages. We have many Sundance hot tub models on display, both dry and running models for you to see, touch and feel.
Take a seat in any of our dry floor models and see how it feels, you will be so comfortable you won't want to get out! Our running display models allow us to show you a Sundance Spa in action and operation. Be prepared to get your hands in the water and experience the incredible hydrotherapy a Sundance Spa delivers.
Own a hot tub or a sauna already? We have all your hot tub and sauna supplies and accessories. Bring your hot tub water in any time for free water testing, we are happy to help! We carry a full line of high-quality hot tub products for all your hot tubbing needs. At The Sundance® Spa Store Mississauga, we pride ourselves on selling the very best hot tubs and saunas in the marketplace and backing them up with the best warranties all provided by our professional and dedicated staff. Come visit us today in the Heartland Town Centre in Mississauga Ontario, we look forward to seeing you!
See What Our Customers Are Saying
We had an excellent experience buying our hot tub from Robert at Sundance. Robert is extremely knowledgeable and helped us to pick the tub best suited to our needs. When the tub was ready for delivery they coordinated everything to make sure it was quick and professional done, all the subcontractors, delivery/installation and Electricians were professional and friendly. Scott from Sundance was great to work with as well for the financing. An all around very pleasant experience.
Great customer service! After buying our hot tub, which is extremely high quality, the Sundance Spa employees have been there to help for anything and everything. We really appreciate good customer service and Sundance goes above and beyond. Highly recommended for any and all hot tub needs.
Awesome place to by a quality hot tub. Had a minor issue after install. I called them up, and a serviceman showed up an hour later. Very Knowledgeable sales staff, good pricing, and fantastic service! I would highly recommend them.
Walter and Chris came out here in a snow storm and quickly resolved the issue. They took the time to explain what they did to fix the tub and went the extra mile to change out some of the stripped screw on the hot tub. Thanks guys!
After a lot of research and shopping around Sundance Spas offered the best value for my money. But equally important was that I received some of the absolute best customer service I've ever encountered. The knowledge and insight into helping me pick the perfect hot tub for us made our experience fun & exciting. The communication has been second to none. Even days after having the hot tub was installed our salesman Brian has been very helpful & supportive and always responds quickly. I could not be happier with my choice to buy my hot tub from Sundance. The delivery team was also professional and helpful! I highly recommend them to anyone, including friends & family, looking for a hot tub.
The sales associate was friendly and knowledgeable. He treated us very nice and answered all of our questions. It's a super welcoming place thanks to him. I think his name is Jason. Great job and hopefully we can pull the trigger soon and buy a hot tub from you guys. For those looking for one. I suggest you go visit Sundance and ask for Jason when you arrive.
Robert helped make this purchase of our hot tub effortless including late night communications to trouble shoot an issue that was caused by out electrician as it turns out. The level of service Robert displayed was amazing. If you are thinking of getting a hot tub go to Robert at the Mississauga location. You won't be dissapointed.
Possibly the best customer service I've ever received across all sectors. Always there to help before, during, and after the delivery of our hot tub. The quality of products is top notch as well. We couldn't be happier with our entire experience with Sundance Mississauga. I did my research and went to some competitor's stores before making the choice to go with Sundance. If you're looking for a hot tub you will end up happy in every possible way if you go with Sundance!
As first time owners, we cannot say enough about the our Sundance 880 hot tub. We have tried to use our tub as much as possible since we purchased it almost 3 years ago. We are extremely happy with the performance of the product. We highly recommend the product, but we cannot say enough about the service. The staff in particular is extremely genuine, knowledgeable, and happy to answer any questions, or troubleshoot any issues to ensure all customers are happy! We highly recommend them!
My husband and I went to a few spa stores just to "look" as we were unsure if we wanted a hot tub or not. It so happened that Sundance Spa was our last store to visit. We met Brian and we automatically got sold in. He was so friendly and informative. When you ask a question, not only will you get an answer but more! As a first time tub buyer, we are extremely happy with our hot tub. The price was just right with everything that is included with it. Delivery was a few weeks earlier which was a bonus to this dragging year we've been having. Brian even came to our house to give us a tour and answered all of our questions and inquiries. To tell you the truth, hot tubs are a must! THE best investment we've made this year.
Talk to a Sundance Spa Expert
Let us know how we can help you, fill out the form below and one of our experts will be in touch within 24 hours.
Contact the Sundance Spa Store