Skip to Content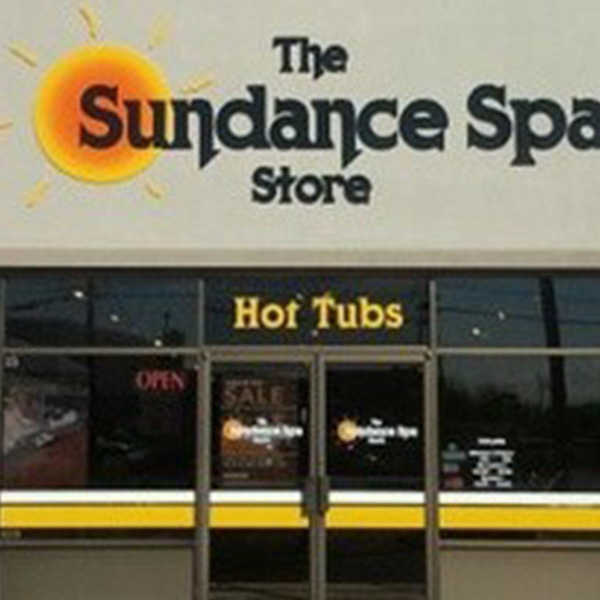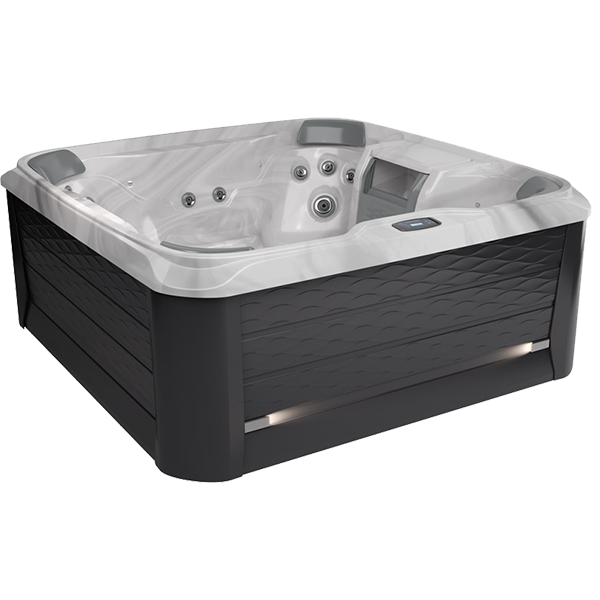 Featured Hot Tub Special
Sundance Spas 680 Series Edison
Regular Price: $16,200 + HST
Sale Price: $13,999 + HST
About the Sundance Spa Store St. Catharines
The Sundance® Spa Store in St. Catharines is our 4th location, where you will find the perfect Sundance® Hot Tub and Finnleo Sauna to improve your health and enhance your lifestyle all at the very best prices. Located at 210 Bunting Road, we are proud to be a part of St. Catharines, the largest city in the Niagara Region.
At our St. Catharines store, you will find a great selection of Sundance Hot Tubs, some running so that you can see them in action, some dry so you can sit in them to see just how comfortable they are! You will also find a selection of saunas from Finnleo, who have been a leader in the sauna industry since 1919. Traditional, Infrared, and combination saunas are available.
We carry a full range of hot tub water care products, filters, fragrances and accessories and provide a free water testing service. We deliver and service Sundance Hot Tubs and Finnleo Saunas in St. Catharines, Niagara-on-the-Lake, Welland, Niagara Falls, Thorold, Fort Erie, Grimsby, Port Colbourne, Pelham, Lincoln, Wainfleet, and other locations across the Niagara Region.
Best of all, our Sundance Spas are priced to sell with discounts and regular rebate programs on offer including great finance rates.
Our St. Catharines location is home to our selection of Factory Certified Pre-Owned Sundance Spas, offering you the chance to purchase a used spa at a great price! Buying a Factory Certified Pre-Owned Spa gives you the peace of mind that your new-to-you hot tub has been filled and run before it is put out for sale to ensure everything is running as it should and is backed by an in-store warranty.
We also keep some plug 'n play models on display in St. Catharines that can be installed in your backyard without requiring the services of an electrician – Just fill it, plug it into a regular electrical outlet, and start to relax
See What Our Customers Are Saying
We recently bought the Chelsee hot tub. We had a great experience dealing with Rob. He was very knowledgeable and enthusiastic but not pushy - which we very much appreciated. He was very helpful in picking out the tub we wanted and explaining everything. After delivery he was also helpful via email or going into the store with any questions we had. This is our first hot tub so it is nice to know we can call anytime with questions. 100% recommend this store and company. We love our hot tub and buying it was a great experience.
We are a long time customer of Sundance Spa and Sauna store in St. Catharines and have bought 2 hot tubs from them (we moved homes and bought from them at both places). We are very satisfied with the service both at the store and the delivery and installation. Rob takes great care of us and treats us as valued customers. At the last house when we had a product issue just after the warranty period they still came out quickly and replaced a part with no charge. I highly recommend them to anyone considering a hot tub. We had purchased from a different place (different company) at a previous house and were not nearly as satisfied with the product or service. We will buy our next one from them when the time comes.
Whether you're a 1st-time buyer like us, or looking to replace your current hot tub, choose Sundance Spa for unbeatable service and selection! Mike L. went above and beyond to explain our options and answer our questions. He even went out of his way to book a wet test, so we could experience the spa selections first-hand before making our decision! Delivery and installation was quick and seamless with no added/hidden costs or fees! Visit Mike and his team at Sundance Spa - you won't be disappointed!
Amazing experience from the moment we walked into Sundance Spa to purchase our hot tub until it was delivered and installed. Scott and Rob provided excellent customer service. Delivery and installation was completed with ease and we love our hot tub. We would highly recommend Sundance Spa to anyone as they really know their product and helped us make the right choice for us with no pressure!!
This is the second hot tub we have purchased from this store. The prices were better than the competitors. The delivery and installation were professionally done. Anytime we have had an issue, always resolved quickly. Definitely like our Sundance hot tub.
We are new to owning a spa at home and were very nervous about the investment and about dealing with a company not familiar to us given we had no experience or knowledge to go on. The Bunting Road location has been amazing to work with from the purchase step through to ongoing maintenance. There was no sales pressure and we didn't feel like we were being sold more than what we looking for. The price was comparable to other options and the support through installation and starting it up was top notch. We have now owned our spa for 3 years and have zero regrets. Staff give amazing service, advice and always listen and offer what you need without trying to sell you more. We appreciate the local feel we get from this business and highly recommend it!
We purchased an amazing Spa from Sundance back in Dec 2020 and everything was taken care of for us perfectly. Communication and customer service are top notch and anytime we reached out they always had a solution and help any way they can. Highly recommend The Sundance Spa Store for your next hot tub or sauna purchase!
From the moment we walked in, we were greeted with a friendly smile. The team at Sundace was excellent, patient and very knowledgeable. They were able to help us find a hot tub that fit our lifestyle and needs. We had been to various hot tub places around St. Catharines, but none compared to the amazing customer service, team knowledge and overall experience we received. Prices are competitive, but the great service and quality of the product was definitely a selling point. When it was delivered and installed, they made sure to go over the products for the hot tub and addressed any questions we had. Thank you Sundance Spa for our amazing hot tub! We love it!!!!
Sundance spas are by far the best place to buy your hot tub. We researched other places, no need to look anywhere else. Our sales person, Rob is awsome as well as the rest of the team, installers and electricians. Love, love, love our Tub. Should have done it years ago
My wife and I bought the Payton hot tub from Rob and couldn't be any happier he told us everything we needed to know.From the delivery to the electrical everybody was on time and it's so nice to see people that know there stuff!! Hats off to you Rob and thanks for the duckies!
Talk to a Sundance Spa Expert
Let us know how we can help you, fill out the form below and one of our experts will be in touch within 24 hours.
Contact the Sundance Spa Store