Skip to Content
Serving Customers Across the Greater Toronto, Hamilton, and Niagara Areas
The Sundance® Spa Store has grown from one store opened in Burlington, Ontario over 20 years ago, into six stores serving customers across Niagara and the Greater Toronto & Hamilton Area – We have locations in St. Catharines, Hamilton, Burlington, Oakville, Mississauga and Vaughan. All six of our locations are open 7 days a week, 365 days a year, excluding holidays.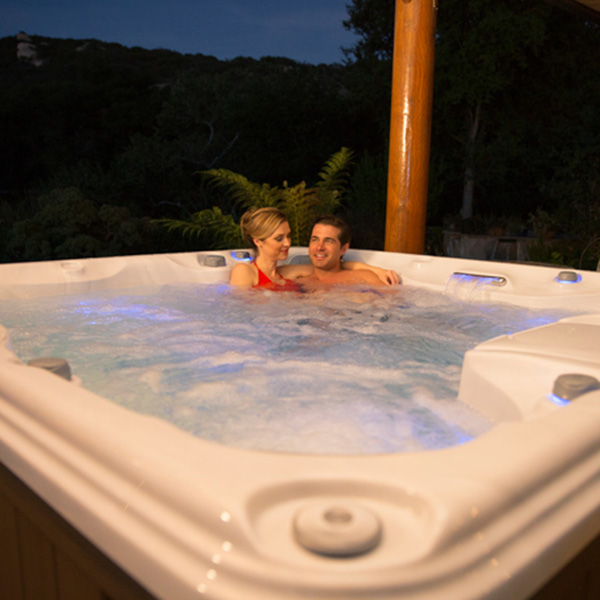 Your Local Sundance® Spas Dealer
We sell and service Sundance® Spas & Finnleo Saunas all across the GTHA & Niagara Region. We have in-house factory-trained service technicians and an expert delivery & installation team. We are a full-service Sundance® hot tub & Finnleo sauna store with over 20 years of experience in the hot tub and sauna industry.
This growth hasn't occurred by chance but from hard work and dedication to our customers' needs. As your local Sundance® Spas dealer, our staff is comprised of knowledgeable and friendly professionals trained in the latest techniques of hot tub care, hot tub water maintenance, hot tub advice, and hot tub & sauna installation, so you and your family can rest easy and enjoy your Sundance® Hot Tub & Finnleo Sauna!
Awards for Excellence From Sundance® Spas
The Sundance® Spa Store has consistently earned awards for excellence from Sundance® Spas, the world's largest brand of portable acrylic hot tubs. With more than 750 Sundance® Spas dealer locations around the world, very few dealers reach this level of success. The Sundance® Spa Store has received:
Best New Dealer – 2003
Exceptional Sales Growth – 2004, 2016, 2018, 2020
Gold Club Award for Worldwide Exceptional Sales Top 10% – 2006, 2007, 2008, 2009, 2010, 2011, 2012, 2013, 2014, 2015, 2016, 2017, 2018, 2019, 2020, 2021
Platinum Elite Award for Worldwide Exceptional Sales Top 5% – 2022
Market Penetration Award – 2009
Opportunity Champion Award – 2018
Ambassador's Award – 2009 – Outstanding Market Development – No. 1 International Distributor
Regent's Award – 2010, 2011, 2014, 2015, 2016, 2017, 2018, 2019, 2020, 2021, 2022 – Largest Sales Volume Canada
Accessories Award – Largest Volume Dealer – 2011
Sundance® Spas Dealer of the Year Worldwide – 2013, 2016
Hall of Fame Award – 2014
Exceptional Customer Service Award – Consistent Year In, Year Out Winner every year that we have been in business (since 2003).
Start Your Sundance® Life Today
At The Sundance® Spa Store, we strive to provide our customers with high-quality hot tubs and saunas for their health and wellness, and outstanding service for their peace of mind. Your satisfaction is our goal!
Contact the Sundance Spa Store