Skip to Content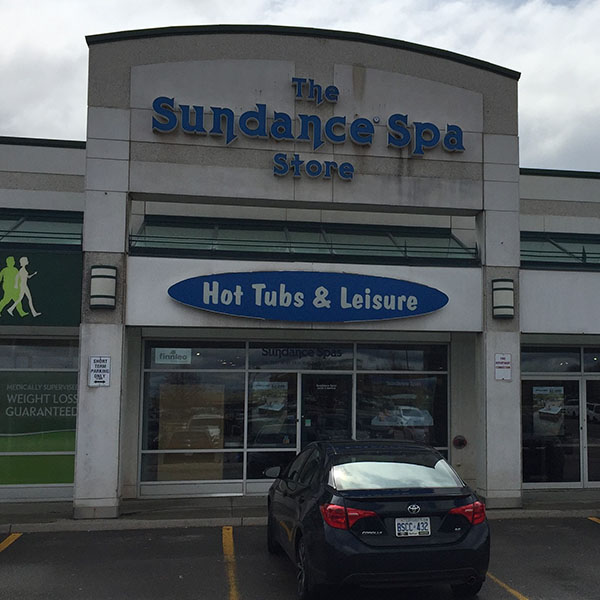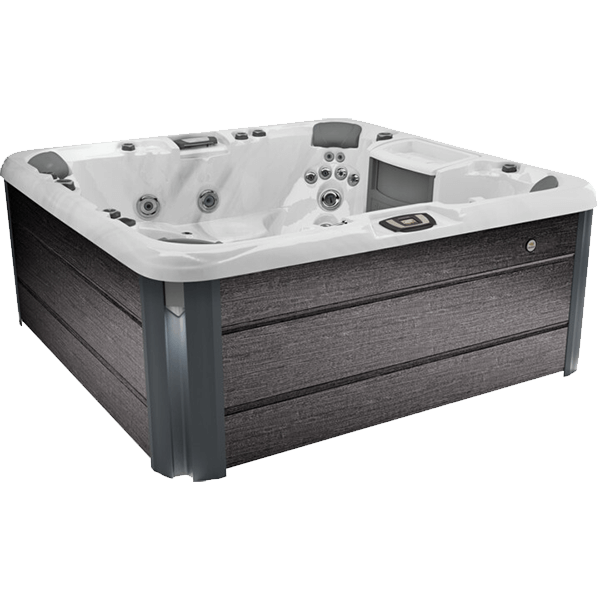 Featured Hot Tub Special
Sundance Spas 880 Series Optima
Regular Price: $27,700 + HST
Sale Price: $21,599 + HST
About The Sundance Spa Store Burlington
The Sundance®Spa Store Burlington is our original store founded in 2003 where you will find the perfect Sundance®Hot Tub and Finnleo Sauna to improve your health and activate your lifestyle all at the very best prices. We have sold thousands of hot tubs from this award-winning Burlington showroom much to the satisfaction of our awesome customers.
The Burlington Sundance Spa Store is located at the corner of Upper Middle Road and Appleby Line right next door to the LCBO in the Millcroft Shopping Centre. We are close to the Burlington neighborhoods of Millcroft, The Orchard, Headon Forest, Tyandaga, Pineland, and Alton Village among many others. We welcome you and hope to see you soon at our Burlington hot tub store near you. At The Sundance® Spa Store Burlington, our dedicated and professional staff pride themselves on helping you find the very best hot tubs and saunas in the marketplace all backed up by the best warranties.
At the Burlington hot tub location, we have the award-winning 880 Optima on display, we also have the customer favorite 780 Chelsee on display, as well as the rock-solid Edison. Several of the hot tubs are filled with water so that our professional staff can give you an in-depth demonstration of how the hot tubs operate and how hydrotherapy affects the various pressure points on your body. Best of all, our Sundance Spas hot tubs are also priced to sell with discounts and regular rebate programs on offer including great finance rates.
If you already own a hot tub, we have a wide selection of premium hot tub chemicals, hot tub covers, and hot tub accessories available at the Burlington location. Our courteous staff will take the time to test your water and explain water care best practices so that you can easily maintain your hot tub and get back to enjoying your backyard oasis.
See What Our Customers Are Saying
Sundance Spa Burlington has been great to deal with from the start of my looking into butt's hot tub. I probably went to the store 3 times with questions about hot tubs while researching various brands. By far they were the best. They took the time to explain everything and stayed engaged with me unlike other stores. I purchase the Bristol and love it. Since it was delivered the service has been excellent. Of all the research I did they were the best I feel for product, service and helpful staff.
We purchased the Chelsea hot tub a few years ago and my family and friends and I absolutely love it. We had an issue with one of the pumps leaking within the first year of warranty and the Sundance technical team immediately came by same day and switched out the pump with a new one no questions asked. We had other minor repairs / adjustments done and again the team always responded immediately and fixed the issue. I purchased the tub at the Burlington Appleby location and the team are always pleasant and cordial. I highly recommend the Chelsea model. My friend bought one as well and also loves it.
We purchased a hot tub from Sundance early in 2021. They were very helpful in helping us and exploring different options. Steve was very knowledgeable about hot tubs, and came by to help determine which models would be most suitable for us in terms of sizing and features. We had concerns about the delivery and installation but everything was seamless. Great service from the time of thinking of a purchasing a hot tub and being there afterwards to ensure that we were happy, and continued support to this day.
The team at Sundance Spa Burlington is AMAZING. The service quality post-sale is as good as it is pre-sale. Supply chain issues have impacted everything and hot tubs stocks aren't immune to such disruptions. But the communication from the team was impeccable and prompt. If you want a stress free experience, look no further.

Highly recommended. Ask for Steve or Sue.
We were looking to buy a hot tub back in the fall of 2019 and after reviewing multiple other brands it was clear to us that Sundance hot tubs were the best in the business. We absolutely love our hot tub and are so glad we purchase at Sundance spa in burlington. The Burlington store staff are always so friendly and go out of their way to help with any of our questions.
If you are thinking of buying a hot tub, look at the hot tubs but also consider the aftercare that so many businesses now adays fall short. I can call or go to Sundance and they always make time to help me out. My wife and I have been toying with the idea of getting a new hot tub as we have had ours for 10+ years. We looked at Sundance only as it sometimes pays to go with where you have been happy with, for years.
Great place to buy your sundance hot tub. Fabulous customer service and very professional to deal with. Would highly recommend. They even let you know when the weather is bad to make sure your hot tub cover is secure. Best business I have ever dealt with! Thanks
We've been customers of Sundance for years, enjoying our second spa! We are located in a Northern cottage country area and are most impressed with the timely service we know we can count on from Sundance! An amazing company that is all about customer care.
We are thoroughly enjoying our Sundance spa and Finnleo sauna! Brian was incredibly helpful at every step of the way, and has been quick to respond to all my inquiries, even outside of store hours! Highly recommend Sundance for all your spa needs!
I'd give you guys more than 5 stars if I could. This is our first ever hot tub and it's been the best experience. I knew nothing about taking care of the water and can't say thanks enough for the fact that Brian gave me his cell number and I texted him relentlessly during the first few months. I'm a pro now and it's all thanks to him!
Talk to a Sundance Spa Expert
Let us know how we can help you, fill out the form below and one of our experts will be in touch within 24 hours.
Contact the Sundance Spa Store