Skip to Content
The Benefits of a Winter Soak
Soaking in your Sundance Spa in the midst of winter is a wonderful experience. The cool air contrasting with the hot water enlivens your senses and the patented hydrotherapy jets soothe and restore both body and soul.
There is nothing quite like relaxing in your Sundance Spa while the snow flies all around you. A hot tub from Sundance Spas truly is a spa for all Seasons, and here are some of the benefits of using it during the cold winter months.
Beat the Winter Blues
The Winter blues are something many of us can relate to, even during a relatively mild winter like this one. We long for Sunshine and warmth and we can miss being outside enjoying the fresh air. A week away at a warm resort sounds great, but after we get home it's back to business as usual. With a Sundance Hot Tub in your backyard you can beat the blues all winter long and look forward to enjoying your own private oasis in the summer months to come – Rest, Relaxation & Recreation all just steps away from your back door!
Sundance Spas believe you should be able to spend more time enjoying your Hot Tub and less time maintaining it, that is why the ClearRay UV-C Water Purification System is equipped as standard on all models. ClearRay helps keep your Hot Tubs Water clean, clear and ready for you to enjoy year 'round with a minimum amount of chemicals. Our patented MicroClean Filtration also reduces maintenance and makes keeping your water clean a breeze, so your Sundance Hot Tub is always ready for you to enjoy.
Let the warm, bubbling waters of your Sundance Spa melt away the stresses of life and make the long winter months much more bearable!
Fight the Flu
Colds and flu are more common during the winter months, because viruses thrive in cool air. Similar to putting your face over a bowl of hot water relaxing in a Sundance Spa can help to clear your nose and throat, the steamy air entering your nasal passages while soaking in warm water helps to shrink swollen mucus membranes and induce drainage, helping you to breathe better. Adding some eucalyptus aromatherapy through our SilentAir Injectors can help too!
Sundance Hot tubs also initiate two processes that are great at helping your body fight cold and flu symptoms. First, the hot tubs water raises your body temperature. One of your body's defense systems is to heat up.  The second, is generating sweat to remove toxins. Sweating helps release toxins that are draining your body's sources of nutrients. By sweating, you're detoxing and keeping your body clear of free radicals which will only exaggerate symptoms.
Dr. Murray Grossan, M.D. of the Grossan Sinus and Health Institute has said "Hot Tub soaks are 10 times preferable than going out in the rain to the pharmacy and loading up on pills, nasal sprays, syrups, etc."
Fight the Flu this winter in your Sundance Spa!
Sooth Sore Muscles
Winter time often leads to us using muscles that maybe haven't had a good work out in a while! shoveling snow, skiing, snowboarding, Skating, tobogganing, snow-shoeing, snowmobiling and playing hockey can be very strenuous and cause some aches and pains in tired muscles and joints.
Sundance Spas are equipped with a variety of patented hydrotherapy jets that are designed to sooth sore muscles and aching joints. Every seat in a Sundance Spa is engineered to hit different muscle groups in different massage styles, from soft to deep tissue & straight stream to oscillating or pulsating. Each seat is individually customizable to give you the massage you need to get back to peak condition.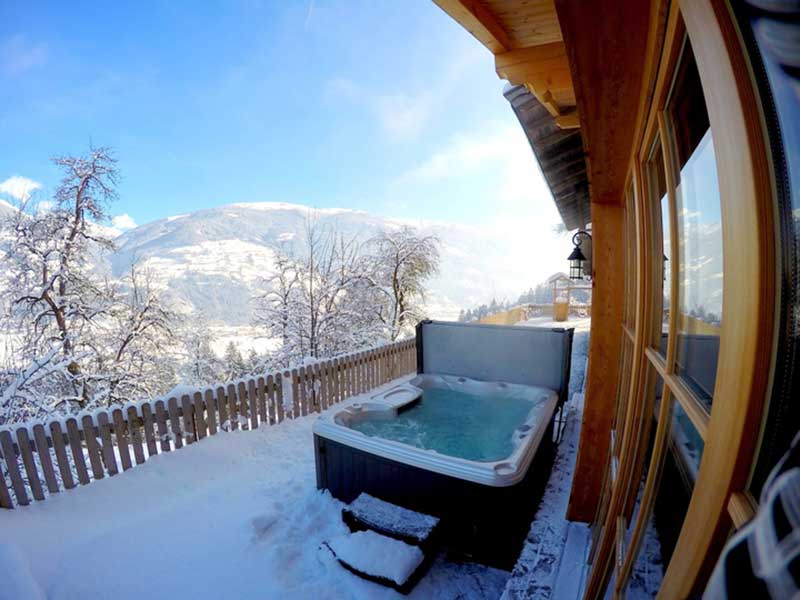 For more on how a Sundance Hot Tub can help you survive and thrive during the long winter months, come in to any one of our four locations serving the GTA & Niagara regions. We open year 'round so we are always on hand to help you out with any questions you might have regarding your Sundance Spa.