Skip to Content
Feature Focus: Silentair With Sunscents Aromatherapy
Sundance Spas was the first-ever hot tub manufacturer to combine aromatherapy with hydrotherapy in an automatic fragrance system.
Without affecting water quality, Sundance SunScents™ are injected into bubbles and then released when they burst on the surface, leaving you feeling renewed.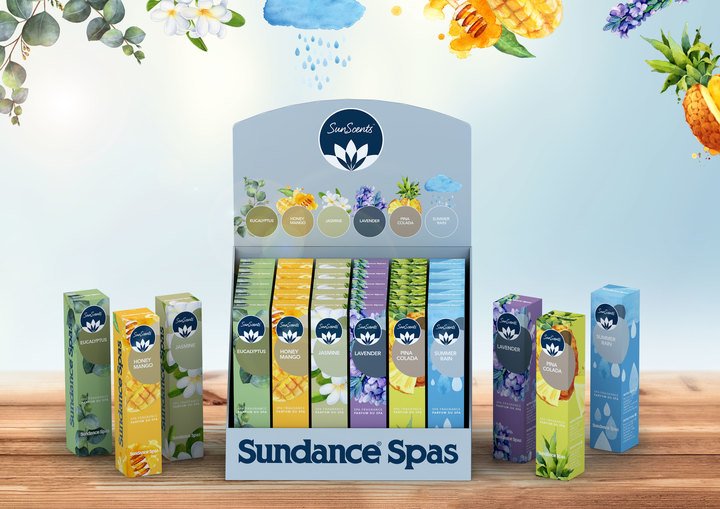 Sundance Spas 880 & 980 Series hot tubs all come equipped with the patented SilentAir Aromatherapy system as standard.
The powerful SilentAir blower quietly sends 1000's of soothing bubbles through multiple designated jets with just the touch of a button.
Silentair Jets
Distinct from the hot tubs other hydrotherapy jets, these Air Injectors create a warm effervescent stream of bubbles infused with a fragrance of your choice to give you a relaxing aromatherapy experience and an invigorating soft tissue massage.
As you soak in the warm bubbly water of your Sundance hot tub, you are healing your mind as you take time to mentally rejuvenate from your busy day spent working, juggling family priorities and maintaining your home.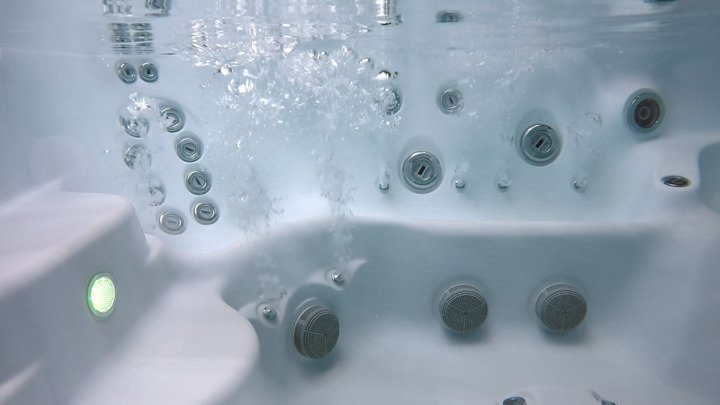 The gentle, tingling sensation people experience on the skin from the presence of many tiny air bubbles in the water causes certain neural reflexes to activate, resulting in beneficial chemical reactions that promote muscle relaxation and a sense of contentment.
Simply lay back and enjoy the warmth of the water and the calming scent in the air, as your Sundance hot tubs warm water carries your stress away!
SunScents Aromatherapy Fragrance
Fragrant aromas can spark so many memories. An intimate dinner at a rustic mountain retreat. Strolling through a flower garden in the moonlight. A deer running through the pine trees. Explore your aromatherapy universe with Sundance Spas SunScents aromatherapy beads.
Infusing the air with aromatic bubbles, SunScents are a wonderful way to add aromatherapy to your Sundance Spa without fear of making the water oily or foamy.
Each of the six fragrances available are designed to evoke a different mood or emotion.
Pina Colada: Imagine tropical breezes blowing on the island of your dreams.
Honey Mango: Indulge your senses with this perfect blend of nature's nectars.
Lavender: Relax your body as you picture the flowering fields of Provence.
Eucalyptus: Settle in while this deeply penetrating aroma work its magic on stiff and tired muscles.
Summer Rain: Unwind from the stresses of the day to enter a world of pure tranquility.
Jasmine: Evoke the first blush of romance with this rich and exotic aroma.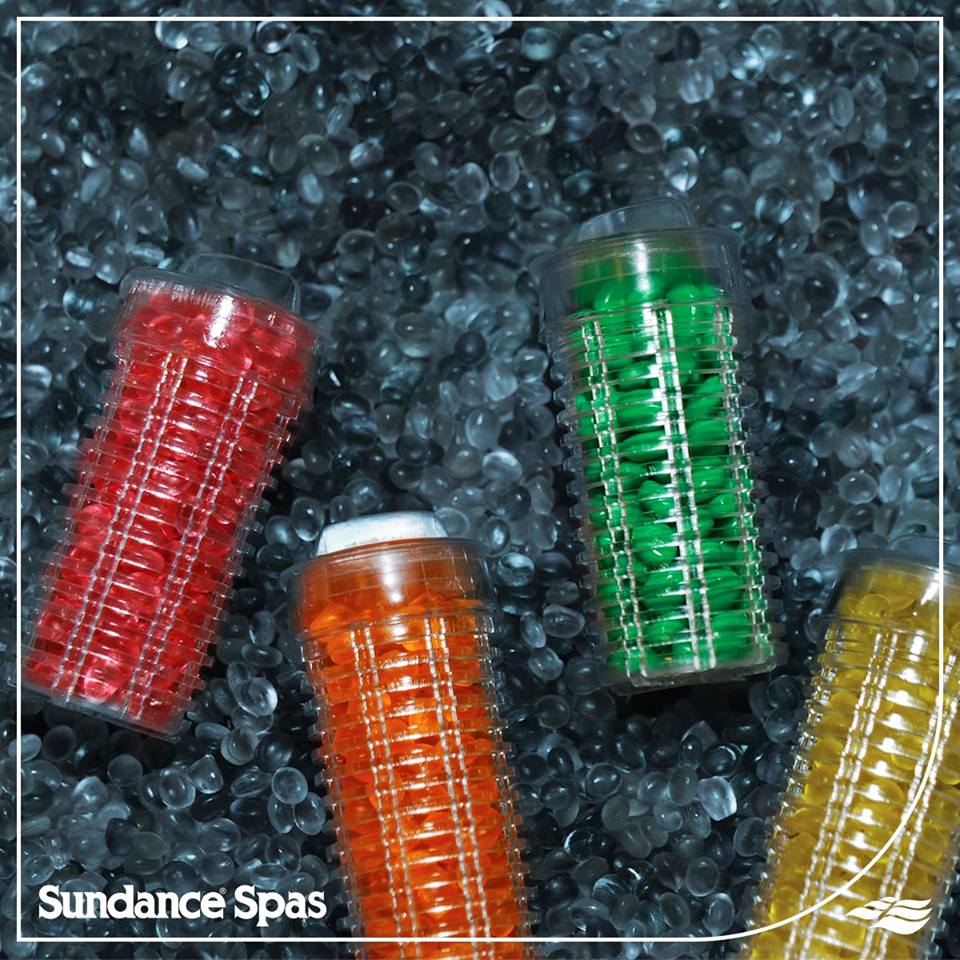 Already own a hot tub that doesn't have the SunScent option? You can still get the benefit of aromatherapy with our selection of Spazazz hot tub fragrance crystals that are added directly to the water.
All of our stores carry a wide selection of fragrances that are not salt based and are therefore suitable for use in your hot tub.
Come in and see us at any of our six locations (Burlington, Hamilton, Mississauga, Oakville, St. Catharines & Vaughan) for more information on Sundance Spas and our latest promotions.