Skip to Content
Buy a Certified Pre-Owned Sundance Hot Tub
A Pre-Owned Sundance Spa will still outlast and outperform a newer, lower-quality hot tub, and will have technology and features that eclipse those found on generic hot tubs.
Choosing a Certified Pre-Owned Sundance Spa from The Sundance Spa Store ensures you will get a high-quality hot tub at a reduced cost.
It will also eliminate the risks involved in purchasing a used hot tub privately or online, which could have been frozen over the winter months or have any number of other issues.
Very often a used hot tub can have problems that you cannot tell are there just from viewing a photo online or looking briefly at a spa in someone's backyard.
Buy With Confidence
All Certified Pre-Owned Sundance Spas are cleaned, detailed, filled, powered up, and tested before they go to the showroom for sale.
Our factory-trained technicians check that all pumps, heaters, controls, and sensors are working properly, and the hot tubs are run for a minimum 24-hour period to ensure there are no leaks or other issues, so you can have confidence that the spa you are purchasing is going to serve you and your family well.
In addition to checking that all the equipment is in good working order, we always replace the headrests, filters and hot tub cover to ensure all Certified Pre-Owned spas look great when they are delivered to your backyard.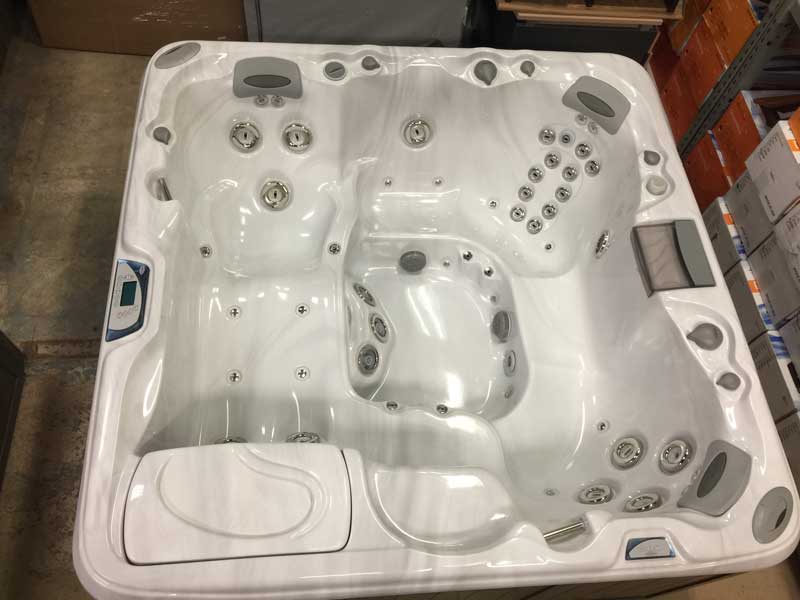 Have Peace of Mind
Choosing a Certified Pre-Owned Sundance Spas eliminates the risk of buying a lemon!
Unlike a hot tub you pick up from a stranger's backyard or buy online, Certified Pre-Owned Sundance Spas come with a 1 Year Parts & Labour warranty.
There is peace of mind when you choose to buy a Certified Pre-Owned model, as our award winning service department will provide you with efficient, excellent service for as long as you own your Sundance Spa.
Let Us Do the Hard Work for You!
One of the major headaches of buying from a private seller is getting the hot tub from their backyard to yours in one piece!
Before moving it, you will have to remove the electrical wiring and then figure out a way to lift it onto a trailer – Which, at well over 900 lbs., is no easy feat!
When you purchase a Certified Pre-Owned Sundance Spa, full backyard delivery and set up is included.
Not only will this save you time, money, and effort, but you can also rest assured that your Sundance Spa is in safe hands and will arrive in the same great condition that you purchased it.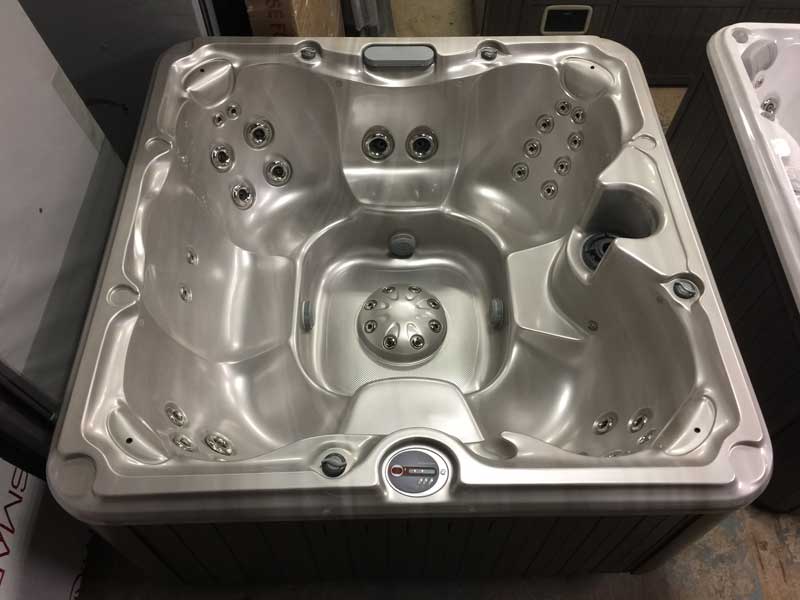 Keep in mind quality and condition are more important than the manufacturing date.
Sundance Spas have been built to the highest quality with the latest in hot tub technology for over 38 years, and a Sundance Spa from a few years ago has more advanced jets and filtration than most hot tubs built today.
Certified Pre-Owned hot tubs generally sell very quickly, so we recommend visiting one of our stores at your earliest convenience to find the used spa that is just right for you!
Our stores are located in Burlington, Hamilton, Mississauga, Oakville, St. Catharines & Vaughan.