Skip to Content
Trade In Your Old Hot Tub
Do you have an old hot tub sitting in your backyard that is either worn out or just in serious need of an upgrade?
Are you wishing you could be out there enjoying a relaxing hydrotherapy massage but don't want to throw any more money in to keeping your old hot tub going? We can help!
Our Trade in – Trade Up program is a great way to get you out of your old, outdated hot bub and in to a new Sundance Spa. Here are 4 Fantastic Reasons to trade in your old hot tub for the latest and greatest that Sundance Spas has to offer!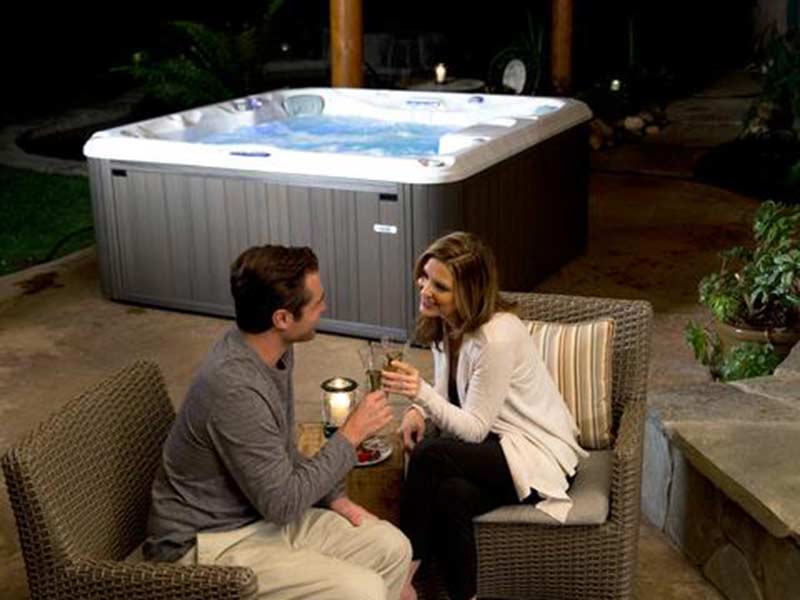 1. Upgrade to the Latest Technology
Hot tub technology has come a long way in the last few years, with some really exciting new features that make upgrading well worthwhile!
Sundance Spas are always on the cutting edge of hot tub technology to ensure they are always a step ahead of the competition.
Here are just a couple of the awesome upgrades in technology that Sundance Spas has introduced over the past few of years:
SmartTub Cellular Control System
The Sundance SmartTub Cellular Control System is an option on 780 & 880 Series models, and is a standard feature on the 980 Series.
SmartTub includes an app for your smart phone or tablet that provides access to your spa from anywhere in the world.
With SunSmart you can:

i-Touch Control Panels
The new 980 Series spas come equipped with the glass i-Touch control panel, which is brightly lit for ease of use, day or night. The new i-Touch controller has a Smart Phone look and feel, with icon-driven menus to program all aspects of your Sundance hot tub.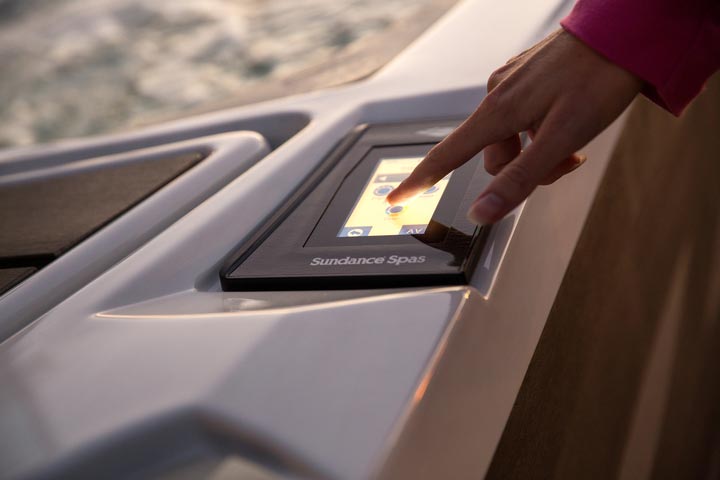 All 880 Series spas also recently received ant upgraded control panel, which is also menu-driven to make programming your hot tub simper than ever.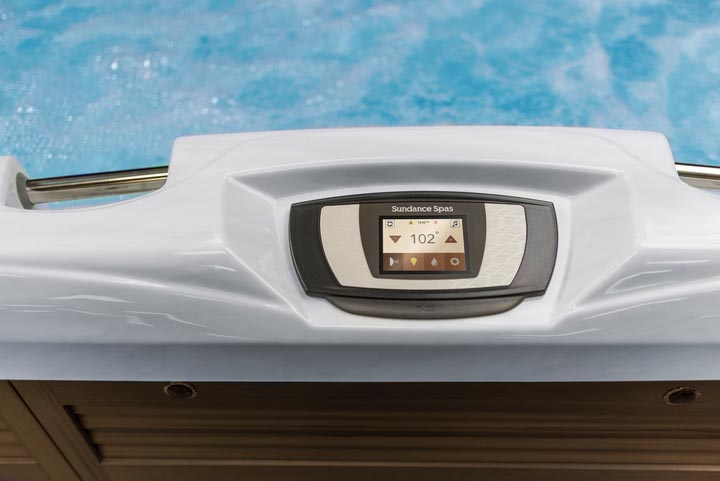 2. Enhance Your Outdoor Living Space
Tired of looking at that old fashioned hot tub? Sundance Spas design their spas with style in mind. The sleek contours, stylish curves or contemporary lines mean that Sundance Spas are not only durable and reliable, but beautiful as well.
With 5 Interior Shell Colors and a selection of colours for the exterior synthetic cabinet, the possibilities are endless! The elegant design of Sundance hot tubs mean they can be the centerpiece of your backyard retreat.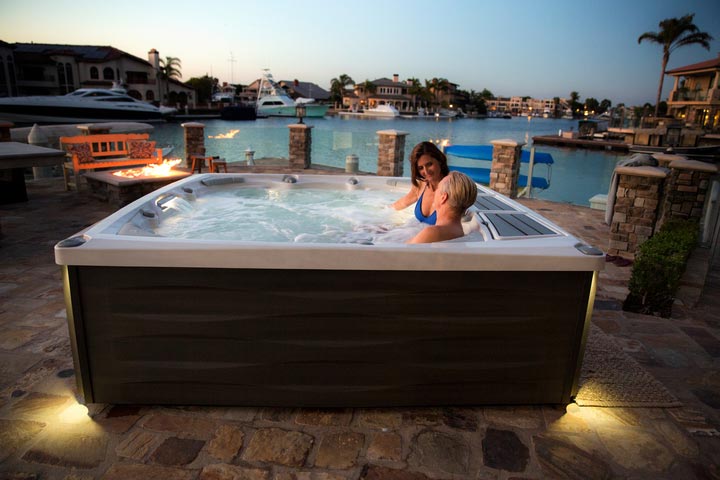 3. You Get the Best Possible Deal!
There is a higher demand than ever before for used hot tubs, which means we are paying more than ever before for suitable Trade- In models.
Trading in your old hot tub saves you a lot of time, effort and money. You eliminate the hassle of trying to sell it online or dispose of it yourself, and the trade in value actually means you earn money towards a beautiful new Sundance Spa!
We really appreciate your business, and as a returning customer we will take great care of you. In addition to the trade in value of your old hot tub ,we will provide you with the very best pricing available to reward you for your loyalty and thank you for your continued patronage.
4. Renewed Peace of Mind
Worrying whether your old hot tub is going to make it through another winter is very stressful. Pumping money in to something knowing that it is only a matter of time before something else will need to be repaired or replaced as well is very frustrating.
At some point you have to come to the conclusion that it just doesn't make sense to pour any more money in to keeping an old spa alive, just like replacing an old car.
Trading in and Trading up will give you peace of mind, knowing that your new Sundance Spa is backed by the best warranty in the industry and is being cared for by The Sundance Spa Store's award winning service department.
Come in to see us in Burlington, Hamilton, Mississauga, Oakville ,St. Catharines or Vaughan for more information on Sundance Spas, and how to trade in and trade up!