Skip to Content
Finnleo Sauna Testimonial: NHL All-Star Dany Heatley
He recently added a Finnleo sauna to his home, steps from the beach in Southern California. Dany wanted a sauna that could fit his unusual dead space just off his lower level walk-out.
Finnleo helped design an outdoor Euro Patio that fit Dany's unique space.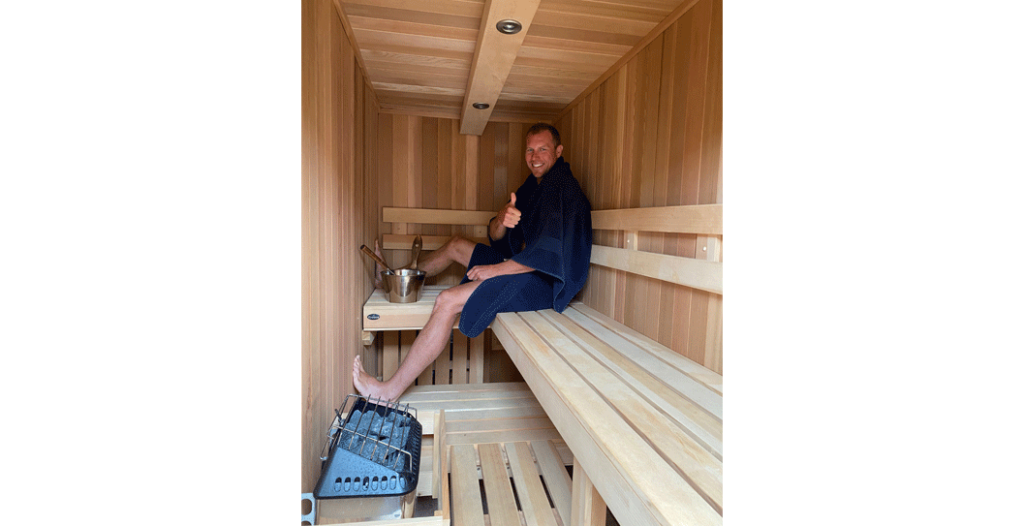 Dany tells Finnleo's website, "After competing in the NHL for 14 seasons, I came to rely on sauna for my recovery and overall wellbeing.
Now, I still workout regularly and the sauna is important for my recovery. But, more-so, I enjoy using my sauna as a great place to relax and the bonus of using it with my family and friends.
I can't thank Finnleo enough for this awesome Euro Patio sauna that perfectly fits the space I wasn't using in my backyard. I love it!"
Sauna Details:
For more information on our range of Finnleo Traditional, Infrared or InfraSaunas, please visit one of our 6 locations (Burlington, Hamilton, Mississauga, Oakville, St. Catharines & Vaughan).
Come in and see us and we can assist you in finding the pre-built room that is just right for you, or help design a custom sauna room that is perfect for your space!