Skip to Content
6-7 person hot tub – The McKinley
Our Hot Tub Of The Month  is the newly redesigned 6-7 person hot tub, the McKinley. 
The McKinley is a 6-7 person hot tub which is the largest model in the 680 Series. This spa offers a variety of spacious seating options. Each seat is loaded with  hydrotherapy jets for maximum relaxation.
Built to last with quality craftsmanship, this large open seat spa features a menu driven LED control panel. In addition, there are built-in cup holders, powerful jet pumps and under water multi-colour LED lighting.
In this blog we will detail a few of the features that set the McKinley apart from the average hot tub.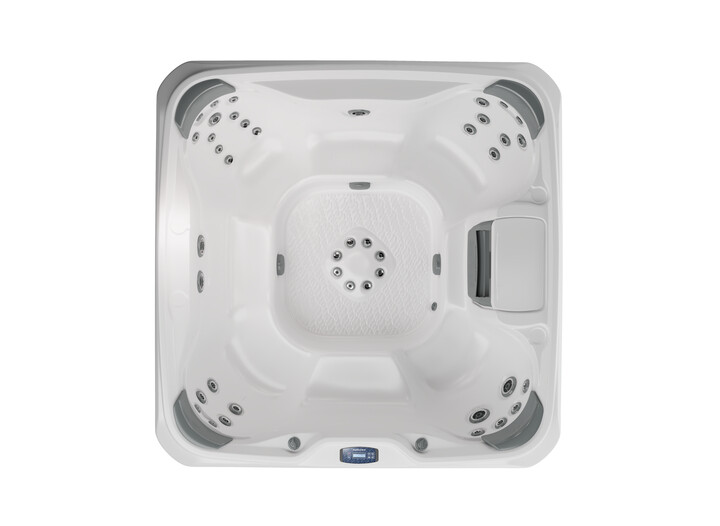 6-7 person hot tub with MicroClean Dual Stage Filtration
At the heart of every acrylic Sundance Spa is the patented MicroClean Filtration System. This is designed firstly to help reduce chemical use, and secondly to keep your hot tub water clean & clear.
All 2023 680 Series spas are equipped with the MicroClean Mini Dual Stage Filtration. This new system comprises of a large, 75 Sq. Ft. washable filter and in an Inner disposable filter.
These filters are installed horizontally instead of vertically, so water flows through the entire filter. This speeds up the cleaning process and removes the smallest debris and contaminants.
The advantages of MicroClean  are varied. Firstly,  they absorb oils, lotions, sunscreen & tiny particles that a regular filter cannot. Secondly, you do not need to use Spa Clarifiers or sponges to absorb oils.
A Sundance Spa with MicroClean filtration means clean, clear water without a ton of chemicals.  In other words, You can spend more time enjoying your hot tub and less time working on it!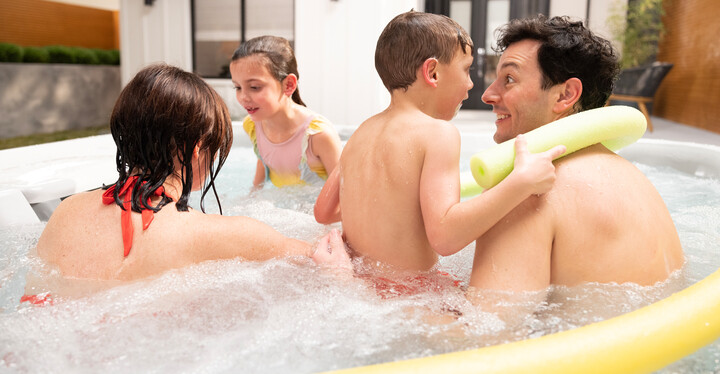 All New Hydrotherapy Jets
Sundance Spas has taken the at-home spa experience to another level by designing new hydrotherapy jets.
With jets in a variety of massage styles, and adjustable air controls, you can dictate the power of your massage. You can get an incredible massage every day of the week in the comfort of your own backyard.
This 6-7 person hot tub is equipped with 42 jets in 5 massage styles.
Each seat contains a unique combination of jets to massage different muscle groups and provide a unique feel. Moving around the spa gives you a variety, but we understand if you pick a favourite spot and stay there!
In addition, this spa features a reflexology floor dome with jets that provide amazing foot therapy for everyone to enjoy.
Tool Free Cabinet With Exterior Lights
The McKinley now features a stylish tool-free cabinet with exterior LED lights. This stunning cabinet is available in two colours to enhance the look of your backyard. The addition of two LED lights further adds to the luxury and elevates your spa experience.
By making the cabinet tool-free, it is easier than ever to access the equipment bay of your spa. Above all it means no more removing dozens of screws to get your panel off!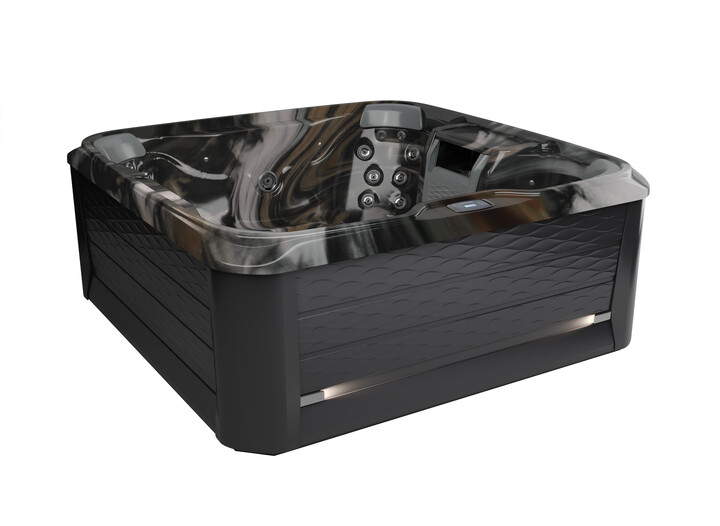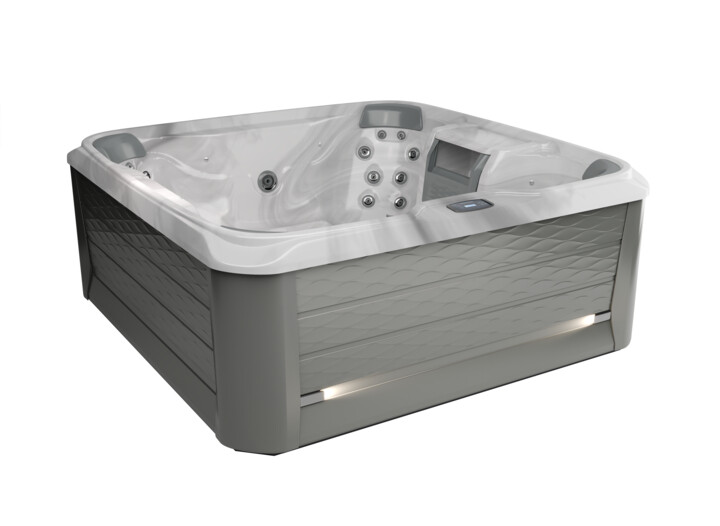 In conclusion, if you would like more information on the McKinley or its sister spa with a lounger, The Ramona, please visit your nearest store (Burlington, Hamilton, Mississauga, Oakville, St. Catharines or Vaughan). Our team members will gladly assist you in a pressure free environment. Be sure to ask about our limited time Labour Day sales event!