Skip to Content
5 Key Points for Planning Your Sundance Hot Tub Installation
When choosing the perfect spot for your Sundance hot tub, there are a few things to consider to ensure you place it in the best possible location.
1. Consider Your Family's Needs and Desires.
Do you normally love to entertain? Do you enjoy hosting family BBQ's? Are you a big fan of reading, meditating and generally enjoying quiet time outdoors? The answers to these questions will help you determine the type of setting you want for your hot tub, and which model of Sundance hot tub will best fit your family's needs.
2. Is Your Spa Easy to Get to From the House
The closer your Sundance hot tub is to the house, the more likely you are to enjoy using it year 'round.
Consider a patio, deck or pad just outside the home for your hot tub installation so you can get in and out of the spa quickly and safely with the minimum amount of shoveling during the winter time.
3. Think About Privacy
When deciding where to place your hot tub, check the views into your yard, and consider your privacy.
Strategic landscaping can also make the hot tub more private without having to house it in a separate structure. Vines, shrubs and small trees can all be placed surrounding the spa to offer privacy from any angle.
The CoverMate III Cover Lifter can also be used to provide privacy as you enjoy soaking in your hot tub.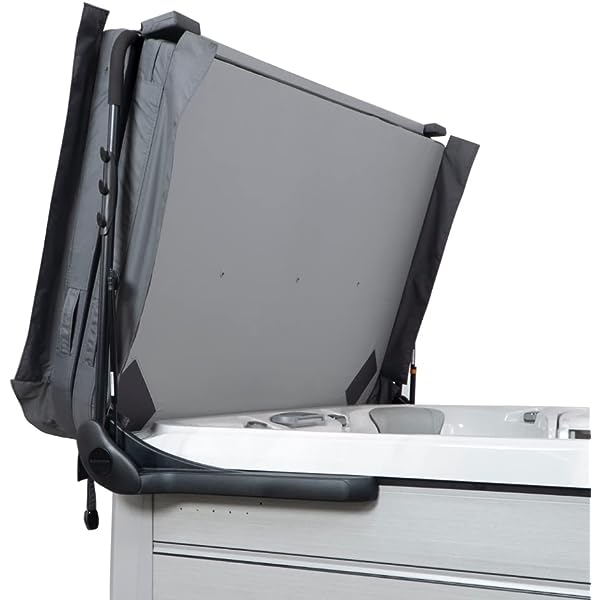 4. Identify Sun and Shade Spots as Well as Wind Directions.
It's a smart idea to consider the weather when choosing a location for your new Sundance hot tub.
You should look to place your hot tub where you can use it comfortably throughout the year. Try to take advantage of the maximum amount of daylight hours, knowing that you can provide shade if necessary by adding a nice umbrella to stand over the spa.
Another important consideration is wind: A really strong cold wind can make sitting on the edges of the hot tub uncomfortable; too little can leave everyone unexpectedly overheated and make the area stagnant.
You Spa Cover and/or fence can also help lessen the intensity of an otherwise-windy location.
5. How's the View From Your Hot Tub?
Is there attractive landscaping or a sunset view? Need to keep an eye on the children as you soak? Consider the line of sight from your spa.
If you have a nice view, the CoverMate I drops your spa cover lower than the CoverMate III, blocking off less of your view while still making it easier to open and close your spa cover.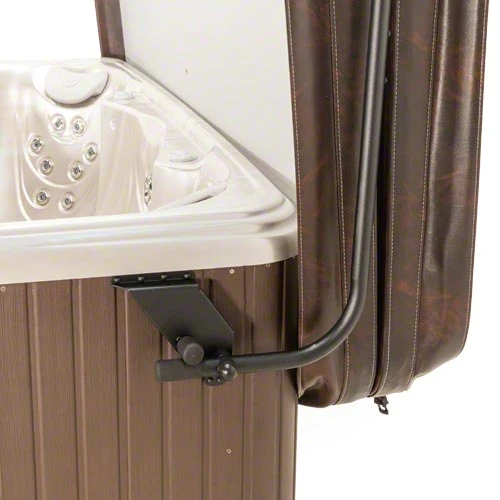 Choosing the perfect spot for your new Sundance hot tub means combining your needs and desires to create the perfect backyard oasis.
If you're not sure about any part of the process, contact any of our 6 locations (Burlington, Hamilton, Mississauga, Oakville, St. Catharines & Vaughan) and we can answer any questions you might have and help you find the perfect place for the Sundance hot tub that is just right for you!