Skip to Content
Durable and Attractive Hot Tub Cover
A durable and attractive hot tub cover is the best way to prolong the life of your spa and protect it from the elements and save you money on energy costs. Sundance Spas hot tub covers come in an array of styles including Deluxe Vinyl, Sunstrong All Weather Fabric, and SunStrong Extreme. A number of color options are available to match the Synthetic Cabinets of your Sundance Spa.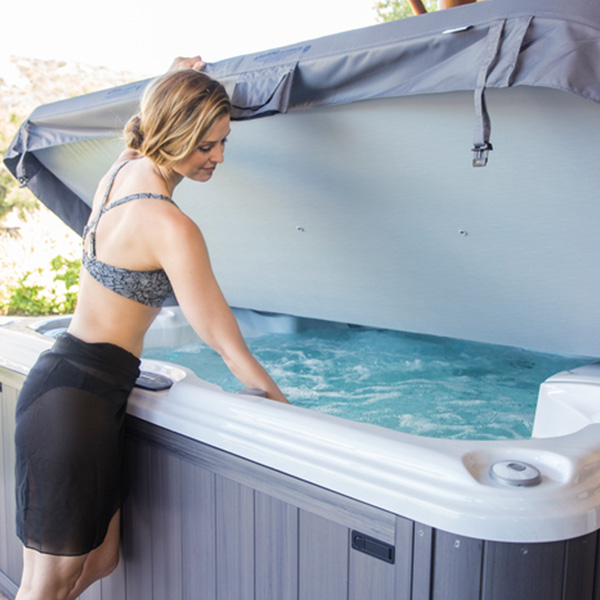 The Sundance® Spa Store has been selling premium hot tub covers for over 20 years in the Toronto, Hamilton & Niagara regions. Most online hot tub cover companies boast that their covers are premium quality at low prices.
We know that statement is not true because we get the customers of these online companies in our stores with a 2-year-old hot tub cover that is waterlogged and worn out.
A quality hot tub cover costs a little bit more but will last two or three times longer and save you money on your hydro bill. That's the sort of premium hot tub cover that we sell at The Sundance® Spa Store.
We sell hundreds of hot tub covers each year to our loyal Sundance® Spas customers. Come into one of our six stores to see and feel our Premium SunStrong All-Weather Fabric hot tub covers or contact us to get pricing and place an order.
Contact the Sundance Spa Store