Skip to Content
Hot Tub of the Month – The Edison *In-Stock*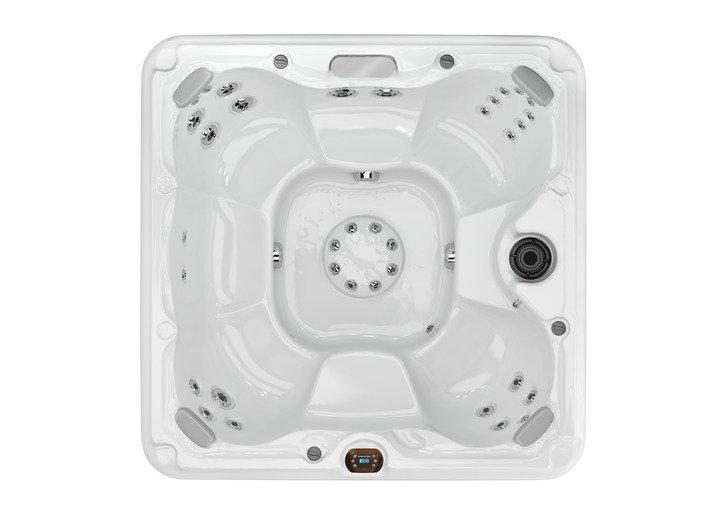 Our Hot Tub of the month is the amazing 680 Series Edison, which is loaded with features that will create a remarkable hydrotherapy experience.
With plenty of room for 6-7 people in ergonomically designed seating which includes a cool-down seat, this 7-foot square, 36-inch deep spa provides the therapeutic benefits you crave at a price point that will suit your budget!
The 680 Series Edison, and it's sister spa with full body lounger, The Peyton, have been customer favourites since they were released in 2012.
Elegant features, such as the designer stainless steel jets, beautifully accentuate the multi-colour glow from the LED Lighting. The lighting also highlights the cascading variable flow waterfall, creating a truly relaxing backyard experience.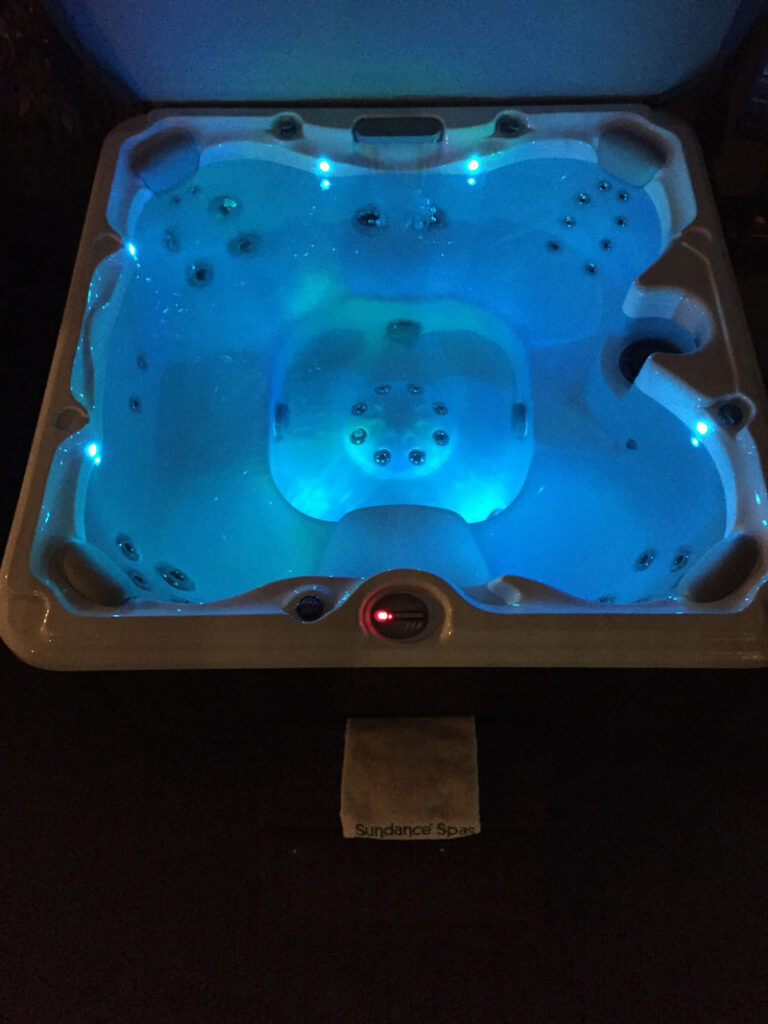 Powerful Jet Performance
There is a total of 35 Hydrotherapy jets in the Edison, in 6 different varieties to give you a great selection of massage styles with both high and low impact.
The DVR Jet seat, situated in the back left corner, contains 4 huge rotating jets that give a kneading sensation which combines the invigorating touch of a massage therapist's hands with the restorative sensation of hot stone therapy.
The Edison also features a powerful Reflexology Floor Dome, which gives a stress reducing, pain relieving foot massage. From the tip of your toes, through the arches and to the bottom of your heals, the streams of warm water from the foot jets can refresh tired feet and bring you the comfort and relief you deserve.
The intense jets in the 680 Series Edison will leave you feeling relaxed and rejuvenated!
Low Maintenance
Included as standard on the Edison is the patented CLEARRAY™ Active Oxygen Water Purification System.
As detailed here, this combined Ozone + UV-C system takes the effort out of maintaining your spa water by altering the DNA of bacteria that enters your hot tub so that it cannot reproduce in your spa- this reduces your chemical usage by over 50%.
UV-C technology is widely used in drinking water plants, aquariums, hospitals and water treatment plants – anywhere where clean, clear, safe water is a priority. Add to that the natural power of ozone and you have a powerful purification system that will greatly reduce the amount of time and effort required to keep you water in great condition.
Our 680 Series 50 Sq Ft filter is easily accessible and requires only a minimal amount of maintenance. Simply take it out and clean it with a hose every couple of months, and replace it once a year – it's that easy!
Energy Efficiency
The Edison is built with the enduring quality of Sundance Hot Tubs RigidBond™ Shell, which is 8 times stronger than the average hot tub Shell. Rigid Bond is a proprietary blend of polyester resins which provides excellent insulation, and thus conserves energy and reduces running costs by helping to maintain water temperatures and preventing heat loss.
In addition to the RigidBond Shell, all Sundance Spas include full insulation as standard. Our insulation completely fills the compartment between the Rigid Bond shell and the SunStrong Synthetic Skirt to prevent heat loss, absorb noise & protect the interior plumbing from leaks.
Full insulation is vastly superior to the partial system used in some budget tot tubs. Full insulation provides excellent heat retention and blocks out the cold air from outside, giving you the best possible energy efficiency in any type of weather.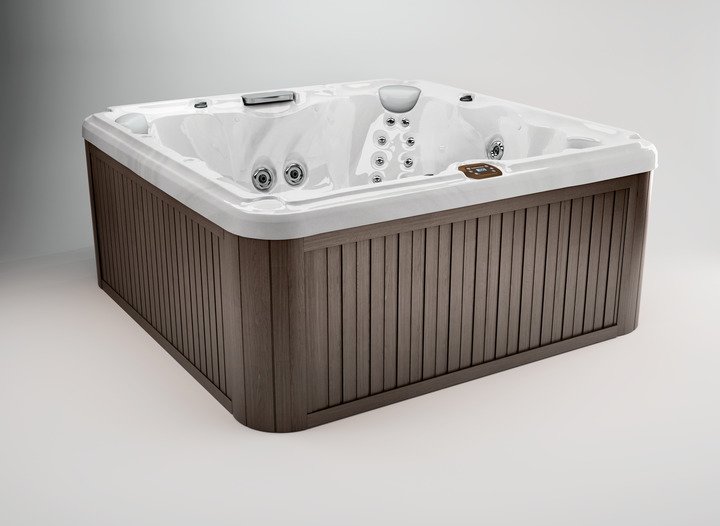 Standard Features Include:
ClearRay Active Oxygen Water Purification
Individual Air Controls
Multi-Colour LED Lighting
Variable Flow Waterfall
2 x High Flow Jet Pumps
SunSide Synthetic Cabinet
Adjustable Stainless Steel Jet Faces
50 Sq Ft Filtration
Optional Features:
SmartTub Cellular Control System